TADEUSZ PIETRZYKOWSKI - A WARRIOR WITH THE SOUL OF AN ARTIST
AVAILABLE: 22.09.2021–31.10.2021
The exhibition consists of 29 works of art by Tadeusz Pietrzykowski, made using various techniques and covering many topics. The exhibition at the Museum of the Second World War in Gdańsk will be on display until August 31st this year, and admission is free. The initial announcement of the project was made during a presentation of reproductions of the works of this famous Polish boxer at the Olivia Star building on the occasion of the Rocky Boxing Night gala.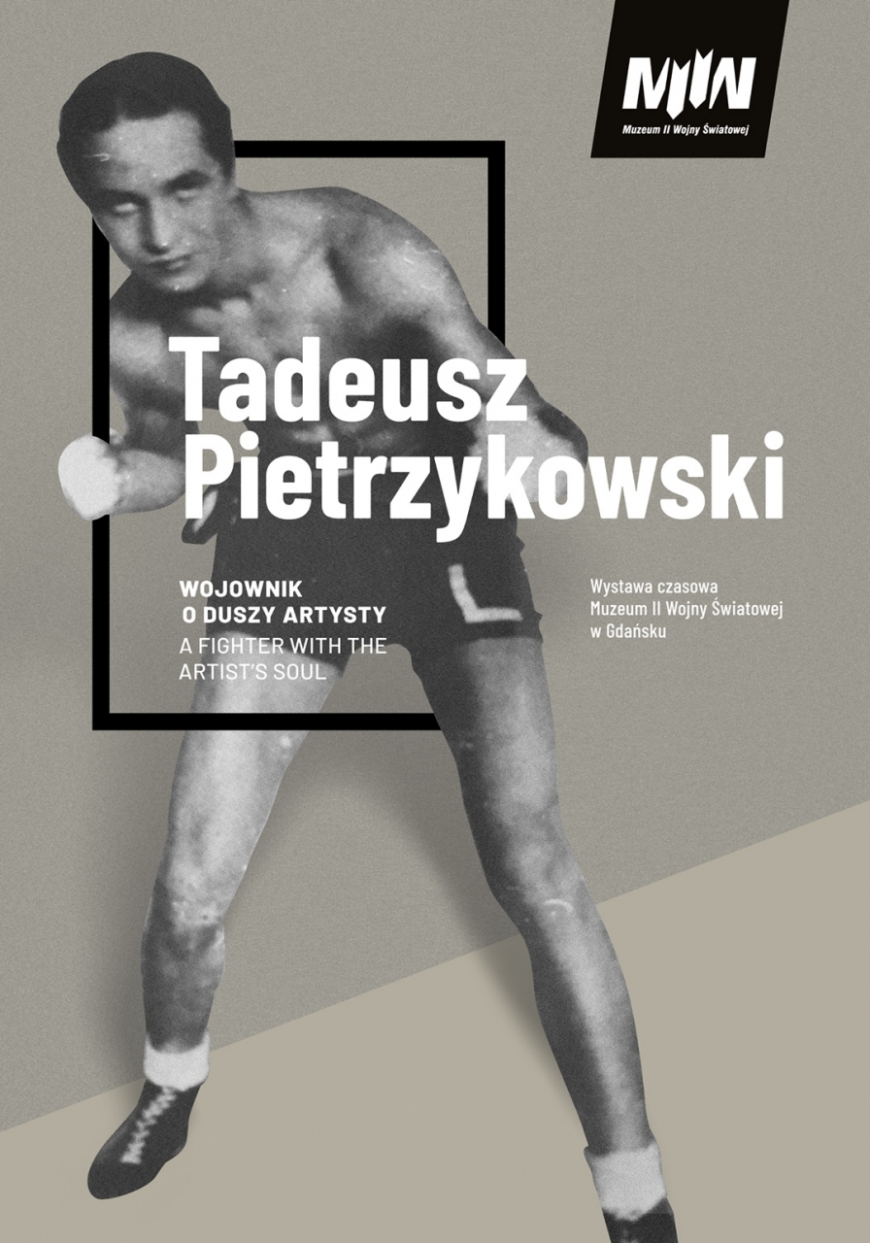 Tadeusz "Teddy" Pietrzykowski
Tadeusz Pietrzykowski was the pre-war runner-up boxing champion of Poland and the bantamweight champion of Warsaw. In 1939 he fought in the defence of Warsaw, and in the spring of 1940 he made an attempt to join the Polish army that was being formed in France. After his arrest in Hungary, on June 14th, 1940, Pietrzykowski was one of the first to be sent to Auschwitz concentration camp, where he was assigned number 77. According to  estimates, he fought in over 40 boxing matches at the camp. Many of his fellow prisoners considered him to be the champion in his weight at Auschwitz. He became involved in the activities of the camp resistance movement - the Union of Military Organization (ZOW) established by Witold Pilecki. In 1943, he was deported to Neuengamme concentration camp, where he was forced to fight in more boxing matches. Later, he was transferred to the Bergen-Belsen camp where he stayed until its liberation in April 1945. After regaining his freedom, Tadeusz Pietrzykowski joined the 1st Armored Division of General Stanisław Maczek, where he organized sports activities among soldiers, as well as fighting in boxing matches in the rings of liberated Europe, including in Belgium, Germany and France.
After the war, he returned to Poland, where he graduated from the Academy of Physical Education in Warsaw and became a sports coach and physical education teacher.
Tadeusz Pietrzykowski went down in history as a famous boxer, fighting for his life in Auschwitz, but he was also interested in painting and practiced his art throughout his life. To bring this little-known fact closer to the public, at this exhibition at the Museum of the Second World War in Gdańsk, we have decided to present his original works of art. He wanted to study architecture at the Warsaw University of Technology, a plan which was prevented by the outbreak of the war, and after his liberation he attended the Academy of Fine Arts in Warsaw. At this exhibition, we display 29 of his original works of art, made using various techniques and covering many topics. Let this exhibition commemorate this extraordinary boxer - "a warrior with an artist's soul".
EXHIBITION CURATOR: dr Janusz Janowski
PROJECT COORDINATOR: dr Janusz Janowski
CATALOGUE EDITOR: dr Janusz Janowski
SCIENTIFIC CONSULTATION: prof. dr hab. Grzegorz Berendt
EXHIBITION DESIGN: Natalia Gawryluk
COOPERATION: Marta Baranowska, Monika Bączek, Izabela Boguszewska, dr Paweł Czapczyk, Patryk Dąbrowski, Bartłomiej Garba, Adrianna Garnik, Natalia Gawryluk, Łukasz Gurfinkiel, Magdalena Hajduk, Krystian Iwanow, dr hab. Michał Jandura, Wojciech Kiełpiński, Zofia Kraszewska, Adrianna Paradowska, Krzysztof Ptak, Maja Strzemińska, Eleonora Szafran-Pietrzykowska, Karol Szejko
 
Gallery