Permanent exhibition About the exibition
The heart of the Museum is the permanent exhibition of 5,000 m2, which makes it one of the largest historical museum exhibitions on the world. Located 14 meters under the ground, it is a story of the tragic experience of the Second World War, its roots and consequences, on perpetrators and victims, on heroes and ordinary people. It is meant to look like a lesson in history, which we should never forget.
The main exhibition comprise three main narrative blocks: "The Road to War", "The Terror of War" and "The Long Shadow of War". The exhibition presents the Polish experience of the war and places it in a broader European and international context. It is divided into 18 thematic sections, which reflects the arrangement of the relevant rooms at the exhibition.
It was designed by the Belgian Tempora studio, whereas the Cracow Nolabel studio is responsible for its multimedia section. A tender for making the permanent exhibition was won by Qumak S.A.
Apart from the permanent exhibition, 1,000 square metres will be dedicated to temporary exhibitions. Focusing not only on its collections, the Museum will also function as an educational, cultural, and research centre.
The Belgian design studio Tempora was the winner of the international competition for the design of our permanent exhibition in 2009. The key virtue of this design is its spatial differentiation, a departure from the two-dimensional tradition. Its other assets include a great variety of scenographic forms and an originality of displays. Its scenography will help visitors to relate emotionally to the history of the Second World War and to understand individual human experiences.
Tempora S.A., which was founded in 1998, is based in Brussels. It specializes in designing, creating and promoting exhibitions about cultural subjects. Its previous achievements include the scenography of the Memorial for the Battle of Waterloo, the Museum of Europe in Brussels and the interactive visitor centre on Cathedral Island in Poznań, the historic heart of the city. An exhibition about the history of the creation of the European Union designed by Tempora, "It's our history! 50 years of European adventure", was shown in Brussels in 2007 and in Wrocław in 2009. The studio draws on its extensive experience in designing both permanent and temporary exhibitions, visitor itineraries and tourist products. Its cooperation with numerous international institutions has produced projects in many European countries.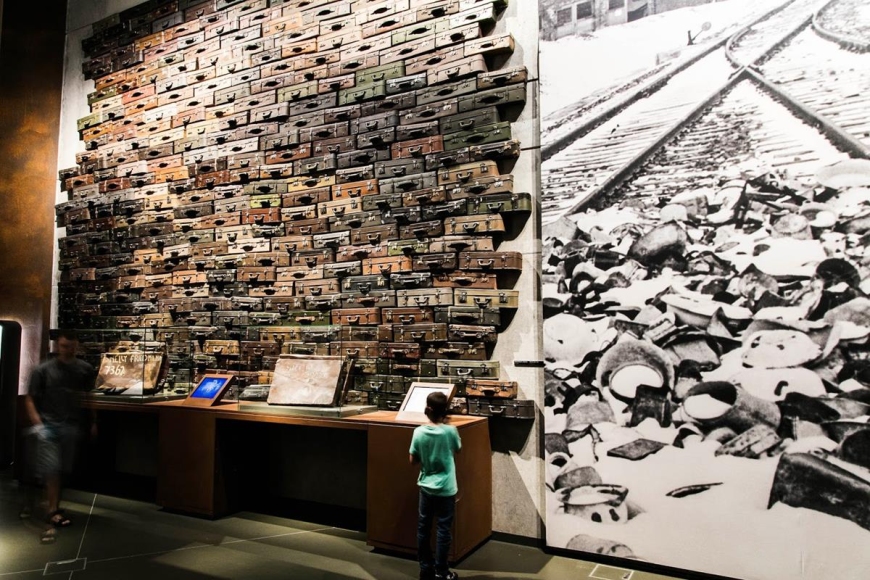 Gallery