EXHIBITION "THE AIRMEN" FROM 6 DECEMBER IN THE SQUARE IN FRONT OF THE MUSEUM OF THE SECOND WORLD WAR
IN THE SQUARE IN FRONT OF THE MUSEUM
The exhibition will showcase in an innovative and artistic manner the photography project "The Airmen" by the photographer Michał Solarski.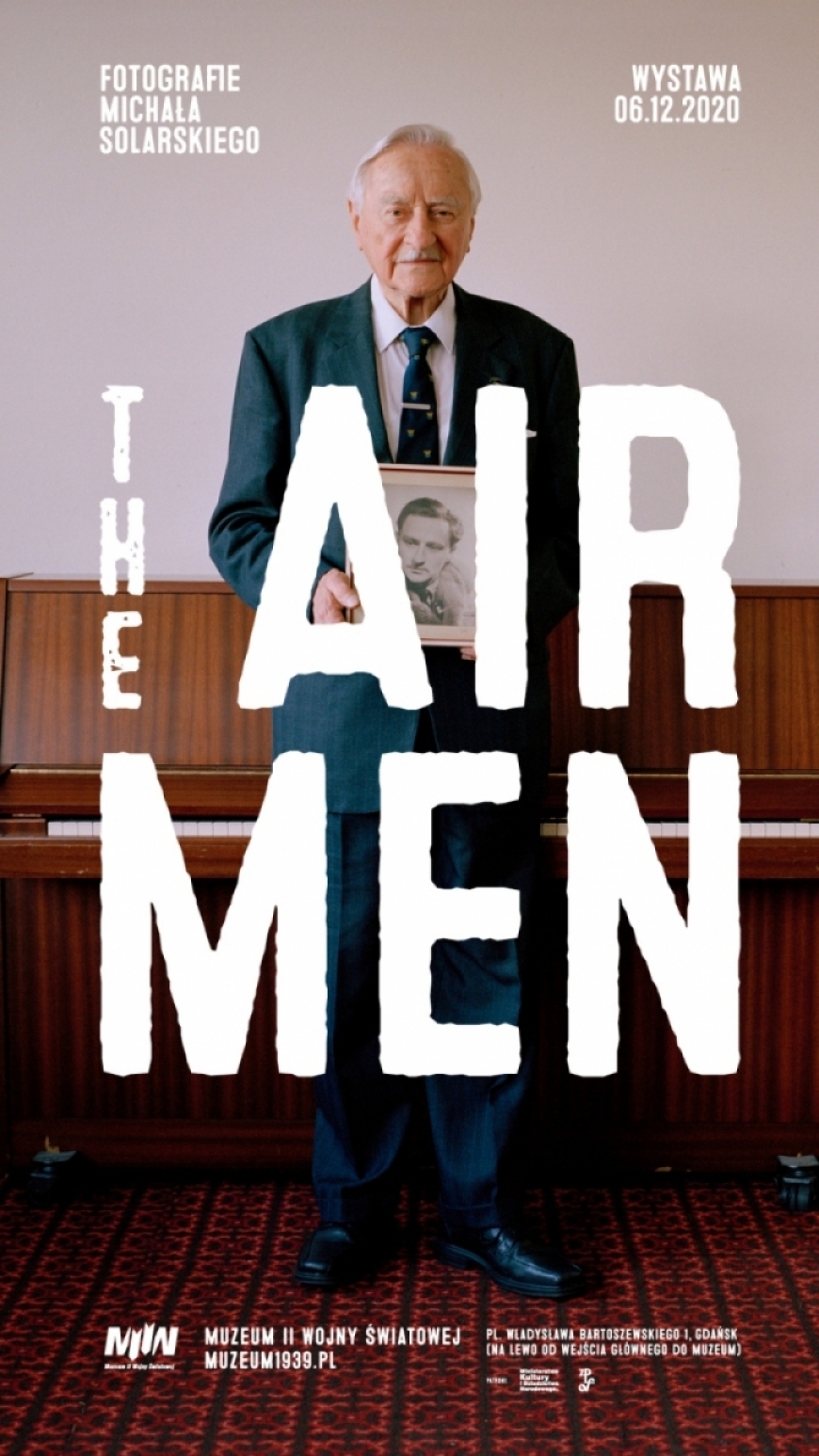 The exhibition will consist of unique portraits of the heroes of the Polish Air Force at the end of their lives, photographs of airmen which are part of the collection of the Museum of the Second World War as well as written material  introducing the visitors to the theme of the exhibition.
We would like to remind you that 2019 marked the 80th anniversary of the outbreak of World War II. In September 1939 Poland was the victim of the aggression of Nazi Germany and the Soviet Union. Less than a year later, the first air battle of this war took place - this year marks the 80th anniversary of those historic events which fundamentally affected the fate of the war and the world. Through this exhibition, we want to pay tribute to the heroes of those days - people who risked their lives to defend freedom and who remained true to their ideals for the rest of their lives.
The aforementioned portraits presented at the exhibition were created by Michał Solarski, the author of the project "The Airmen". Its aim was to reach as many as possible of the Polish soldiers serving in the Polish Air Force in Great Britain during the war. The result of these activities are photographic works documenting meetings with the combatants in the autumn of their lives. These portraits show people who still remember the days when they fought for freedom for themselves, their loved ones and for the future generations. "The Airmen" exhibition is an opportunity to reflect on our remembrance of these people and their deeds.
The author of "The Airmen" is a documentary photographer working in London where he studied documentary photography. His photography series are executed mainly in Europe and in the countries of the former Soviet Union. For many years he has been working on photographic series about Polish emigration to the UK. His works have been showcased at individual and group exhibitions and in galleries and museums in many places around the world. He has been awarded international prizes and had his work published in the National Geographic, The Guardian and the Time Magazine.
For all those who on 6th of December this year in hours 10:00-12:00 will visit our latest exhibition, we have prepared a surprise, that is a Christmas edition of "Kurier Muzealny", including interesting facts about Christmas traditions and historical recipes for Christmas Eve dishes. Additionally, on that day, free hot and aromatic coffee will be served on the square in front of the Museum of the Second World War.
We encourage you to follow our profiles on social media, where we will publish the next locations of our coffee cart!
The exhibition is expected to run for 3 months in the square in front of the Museum of the Second World War.